Hello everyone, this forum has been great and I have been watching, reading and even commenting here and there. Well now its my turn to put my boat on the block. Yesterday I started, and completed, Phase 1 of my conversion. I will have to say, before I go any further,
a thank you to asinz
who not only gave form to what I had in my head and was looking for, but who also took time to talk to me about his build some. He did tell me he sold his, but maybe he will get another one before long.
On to the boat...it is a 12' Aluminum Landau 1256f model. I picked this boat up for $200 off a co-worker, no trailer or motor at first, just the boat. I did end up going back and buying a 9.8hp Nissan that was barely ever used, but more on that later. The inside bottom measures 36" so after reading around the site I was concerned about putting on a deck like my cousin and I felt it needed. Here is what we started with.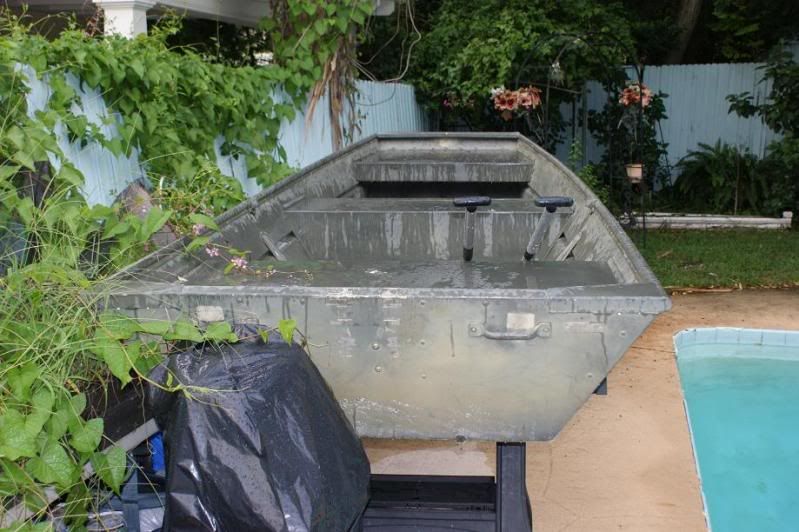 Went over to Gander Mountain and picked up a couple boat seats on sale, the colors are what will be on the boat in the end, but for now it is just the seats.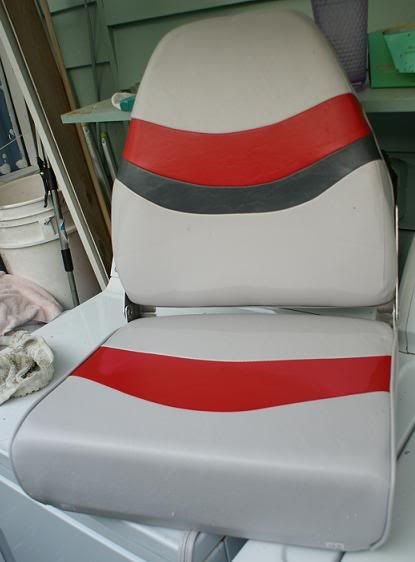 The first thing I did, while awaiting my cousin/co-fish-slayer, to arrive, was cut a simple deck board to mount the rear seat on. We are using fixed bases with swivle plates, I considered going with the pull off ones but I don't have anywhere to store them so they are going to have to stay on the boat anyway, and this will make a thief have to work a little harder to get them if they want them.
Now the front seat had to come out, for the mod that I found in asinz's boat. We marked and cut the seat out, removed the foam and left about an inch of metal all the way around to have something to bolt the side boards to. We are considering putting two motorcycle batteries up in them for lighting, but that is still up for discussion. I hate to waste space. In the pictures you will see red lines where we removed metal, and yellow where we left to fold. The front and rear plywood supports were made that way to keep structural integrity to the boat.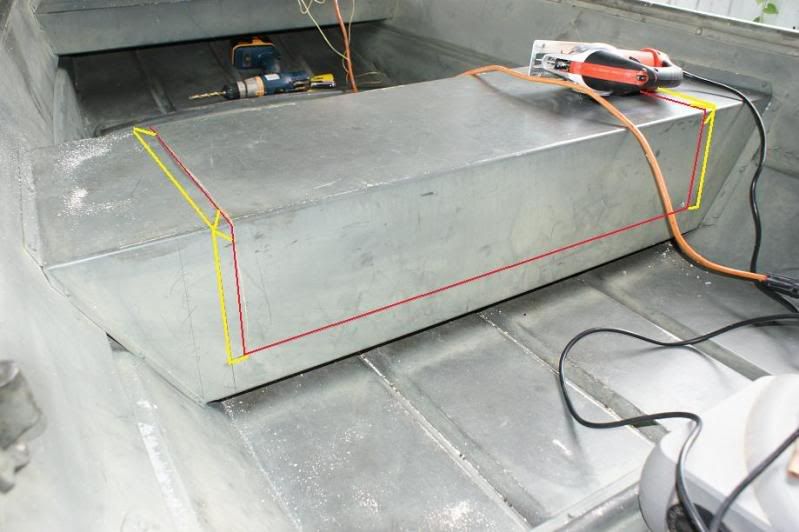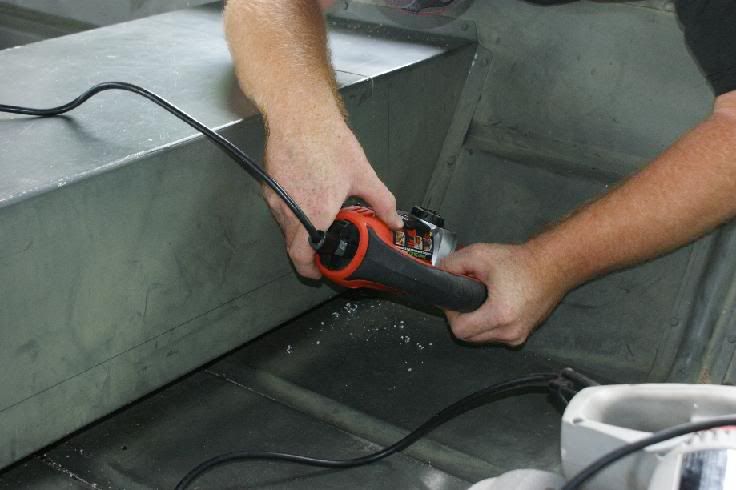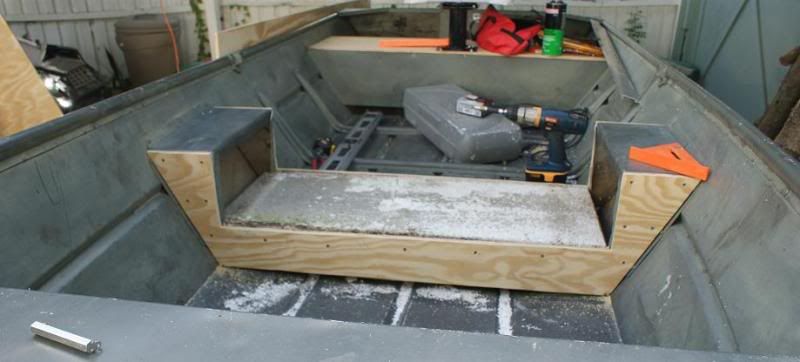 Now that this was done, we put foam under the decking we installed in the next couple pics, sorry not to get pics of that but it slipped my mind while we were working.
It will hit the lake just as you see it tomorrow for a test run, to see how it feels on the water stability wise and then we will make any needed adjustments.
So this was phase one. It took about 6 hours to complete from start to finish and the next phase will be the middle raised floor, simply built on the ribs, and a possible live well in the front to replace the small metal shelf that came stock. There is of course coating the wood, I think I am going to use
Durabak
on the floors and decking, Steelflex on the bottom and some paint to make it look sharp.
Ok...comments? Suggestions?