Well here are some updated pictures:
First the paint job out of the garage.
Front shelf/deck to mount new trolling motor. There will be storage underneath and one fish finder mounted on top as well. Played around with the idea of mounting fish finder flush (kind of like built in, but would give up storage space and might be kind of hard to see from front deck seat.
Here is the small front deck. There will also be two storage areas for tackle (will fit 12 utility boxes)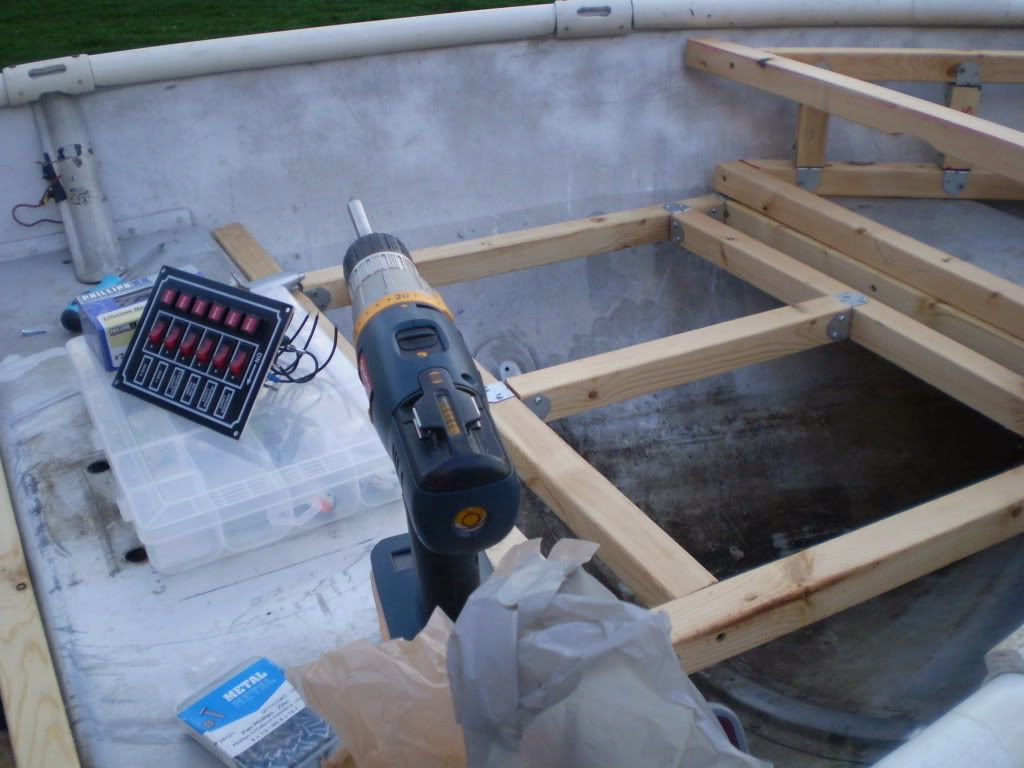 Dual rod lockers. Each side will hold up to 5 7' rods when I need that many. Hope to use one side as extra storage as I fish alone a lot. The main floor was finished and carpeted before I started taking pictures.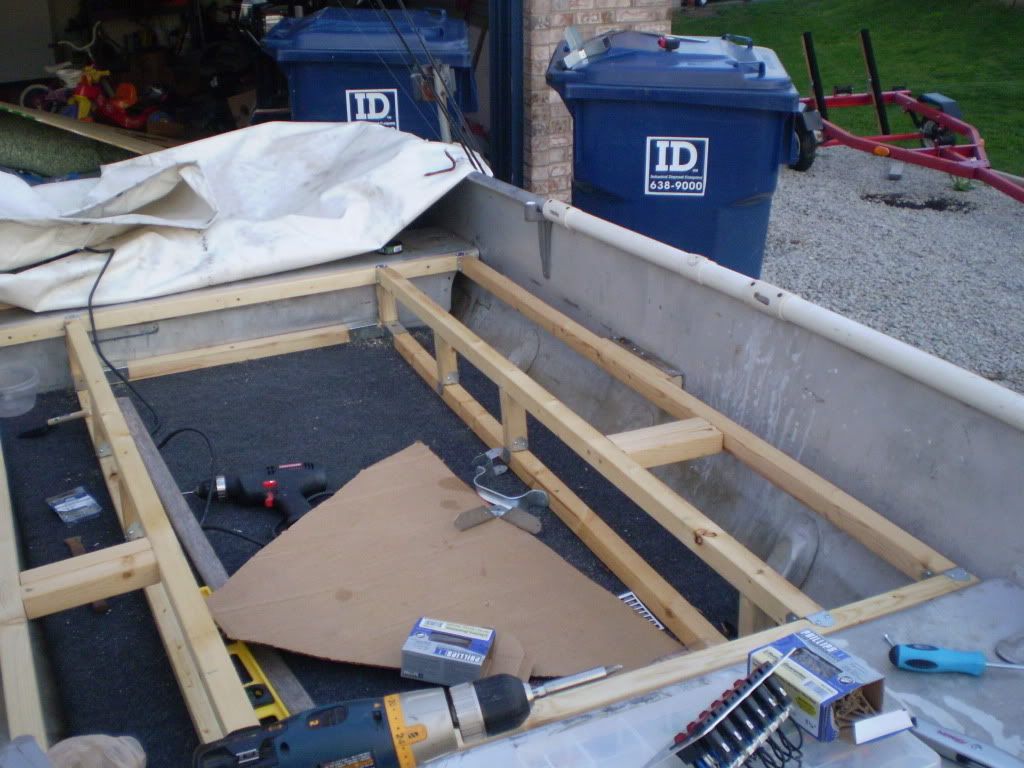 Hope to make more progress today and post more pics tonight: Anyway one last photo of my two biggest fans and occasional helpers: