Here is a job that recently left my shop. Boat is a Tracker 1754, which the owner uses for various electric only waters. It had Astroturf covered plywood on the floor, but other than that, had the original layout. I was tasked with extending the bow deck aft 14.5 inches, to give a little more comfortable deck space as well as some storage.
Here is what we had when the boat came in.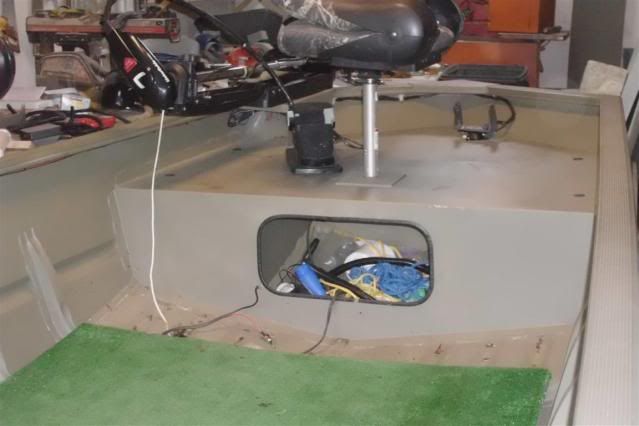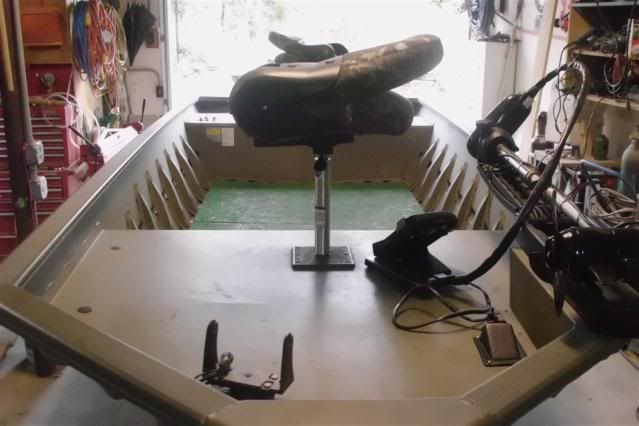 I then fabricated the deck extension. It is done entirely out of brake formed .090 5052, so the weight gain is minimal, about 25 pounds for the extension and lids together, all while being very rigid.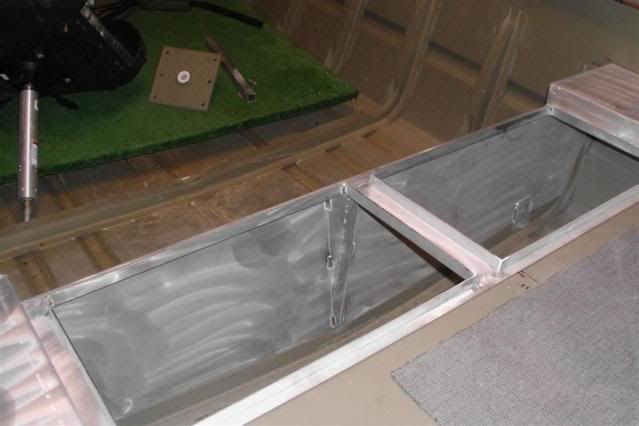 Add a little carpet, and the lids, and walla, fishes like a brand new boat. All I did with the lower plywood was trim an inch off, so it would clear the new deck, and reinstall it as it had been before.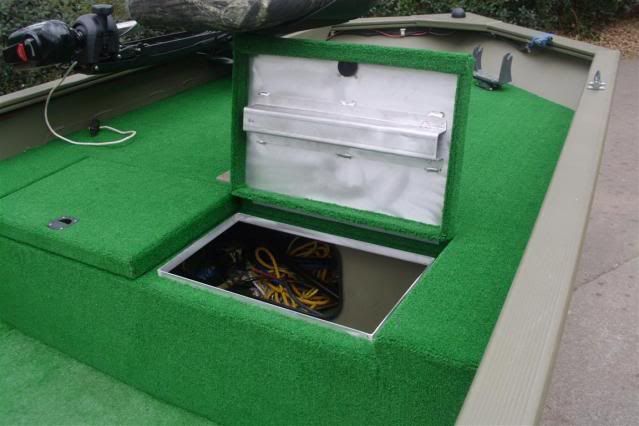 Note the channels around all of the hatch lids. With these, any water that comes off the top of the lids will be channeled away from the hatches, and not soak the contents.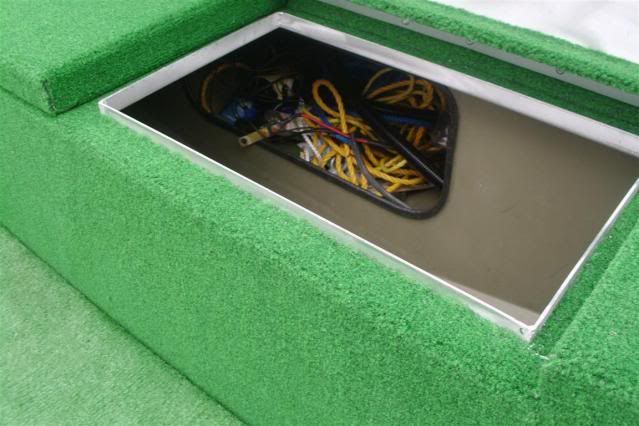 While we were at it, I went ahead and carpeted the stern bench, and installed nav. lights.