Hey all!
I'm a new member to the site but I've been looking at builds on here for a couple years now. I had a project bass boat that I recently sold and bought a 14' Dehli flat bottom and trailer from a buddy for $300. I've got some pretty good ideas for the boat but it's my first jon build so I'll definitely be looking for some advice!
I kept a lot off of my project bass boat to put onto the new build. I have:
-Motorguide FW40 bow mounted trolling motor
-Deep cycle battery (EverMaxx, don't know the model but it's the biggest one WalMart has)
-2 brand new folding fishing seats with pedestal assemblies
-New bunk brackets for trailer
-Stern light and socket
What I want to do in the build:
-Sand, seal, repaint!
-Replace transom
-Deck from the bow seat to the first bench with hatches for storage underneath
-Fabricate and install livewell behind the first bench
-Add wood floor from front bench to back bench
-Deck back bench to the transom
-Build mount for trolling motor flush with top of gunwale
Here are some pictures of the new rig: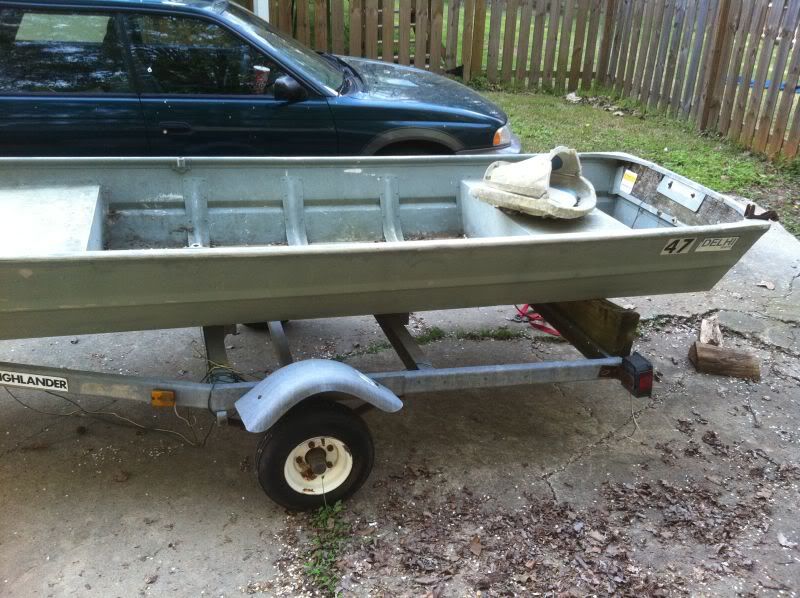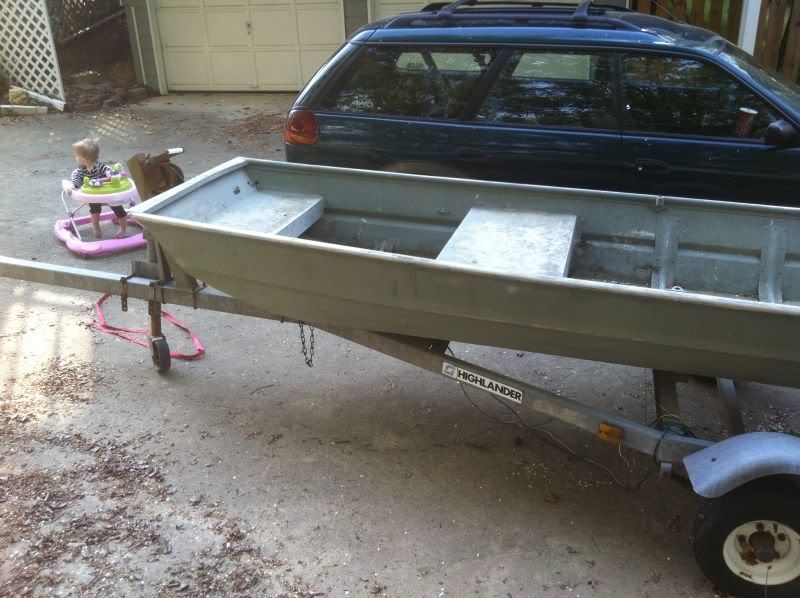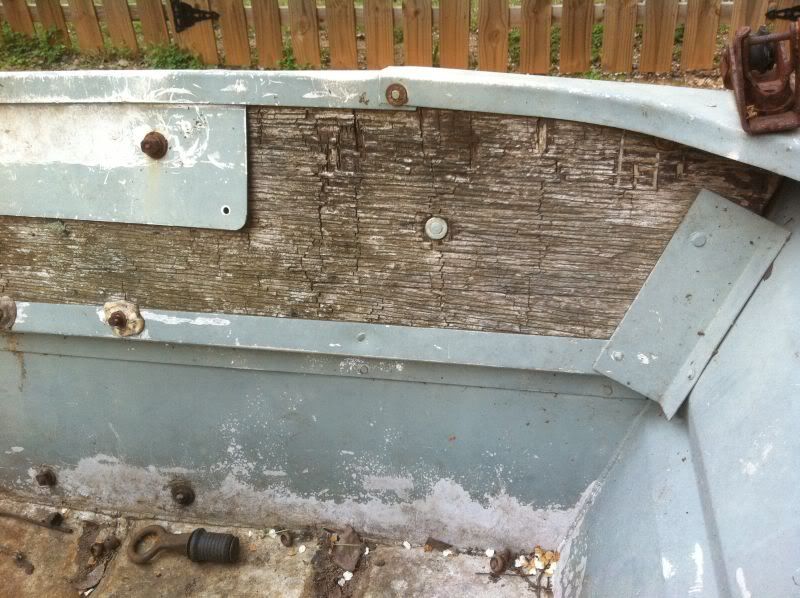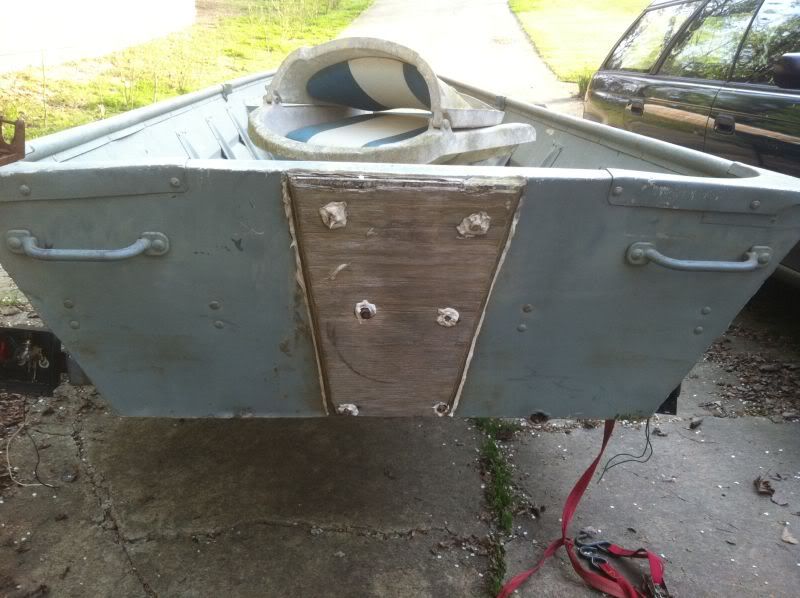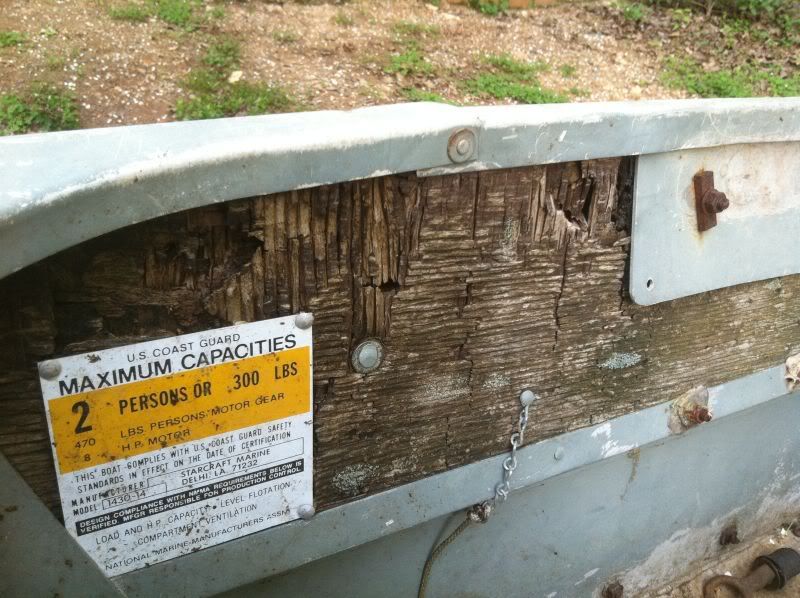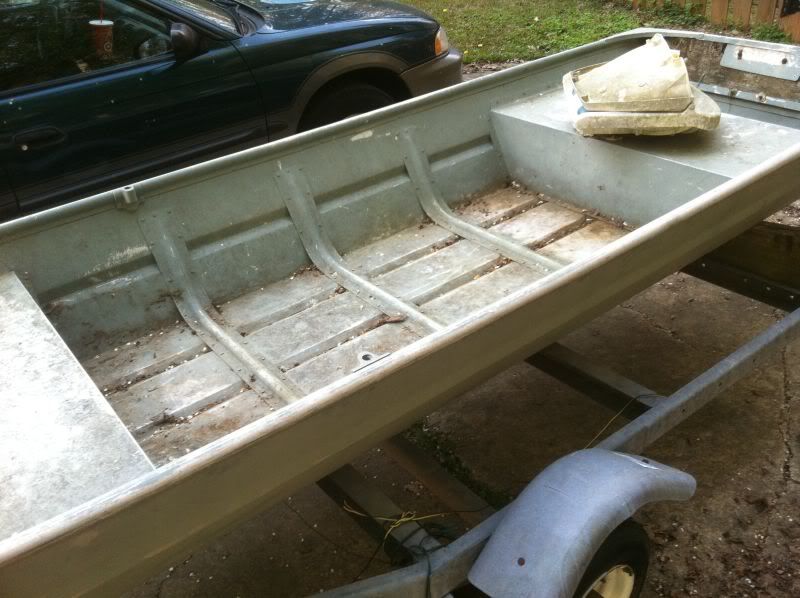 I found out the trailer is a tilt trailer which is pretty neat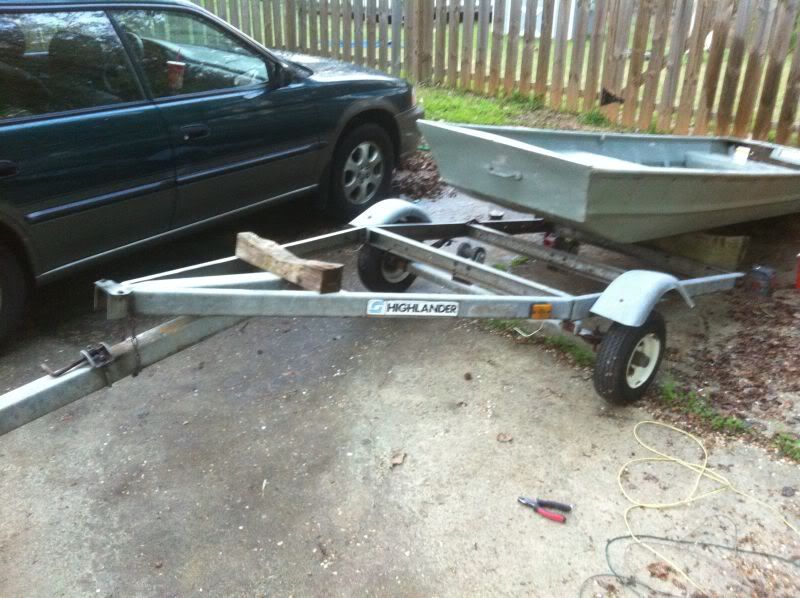 Removed rotting wood from trailer. I am going to install 6' carpeted bunk boards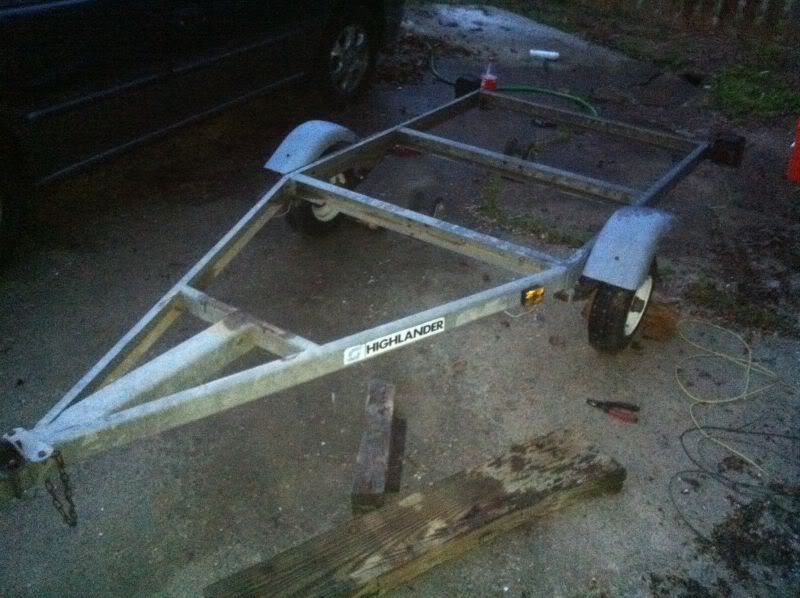 I'm really excited about this build and I'm pretty sure I can do a quality job! One question to start it off though. I have been reading about Steelflex and I'd like to cover the bottom of the boat. I may be making some modifications that would have me put new rivets or bolts through the boat (transom transducer for fish finder, etc.). I've seen a lot of guys sand and Steelflex as one of the first steps when they start a new build. Is it beneficial to do it sooner or wait until most of the metal fabrication is done before I do it? I just started sanding so it will be a bit before I get to that, but just preparing for the next step. Please feel free to leave any advice or pointers!