Been a bit too long since I've last posted any project pictures. Just been a bit too busy, and recently, a handful of what I've done has been carbon copies of boats I've already posted in the past - nobody wants to see the same deck extension in another one of the same boats.
Anyway, a local customer came to me wanting to add a bit of storage to his bare bones
Tracker
1448
. As the boat isn't used strictly for fishing, he didn't want to loose open floor space by adding a deck extension, instead opting for placing storage underneath the aft bench seat. Also, he decided to install a lid over the aft battery compartment, to grant some deck space in the area that used to be dead space.
Here's what we started with. A clean
Tracker
1448
w/ 15 Mercury.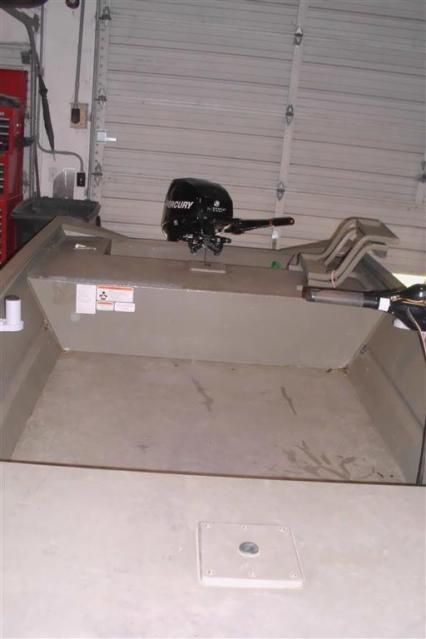 First step is to cut holes in a perfectly good boat, weld in brake formed angles, then blend and fair.