A couple called me a while back about building a tournament ready electric only boat. After a trip up to the shop, where they got to see another electric build in progress, they decided on a
1756
Lowe Frontier. They also wanted to give it a little color, instead of just being another green/tan jon boat, so they special ordered it with the factory black paint setup. This has a gloss black on the outer hull, and a textured coating on the inside/gunwale cap.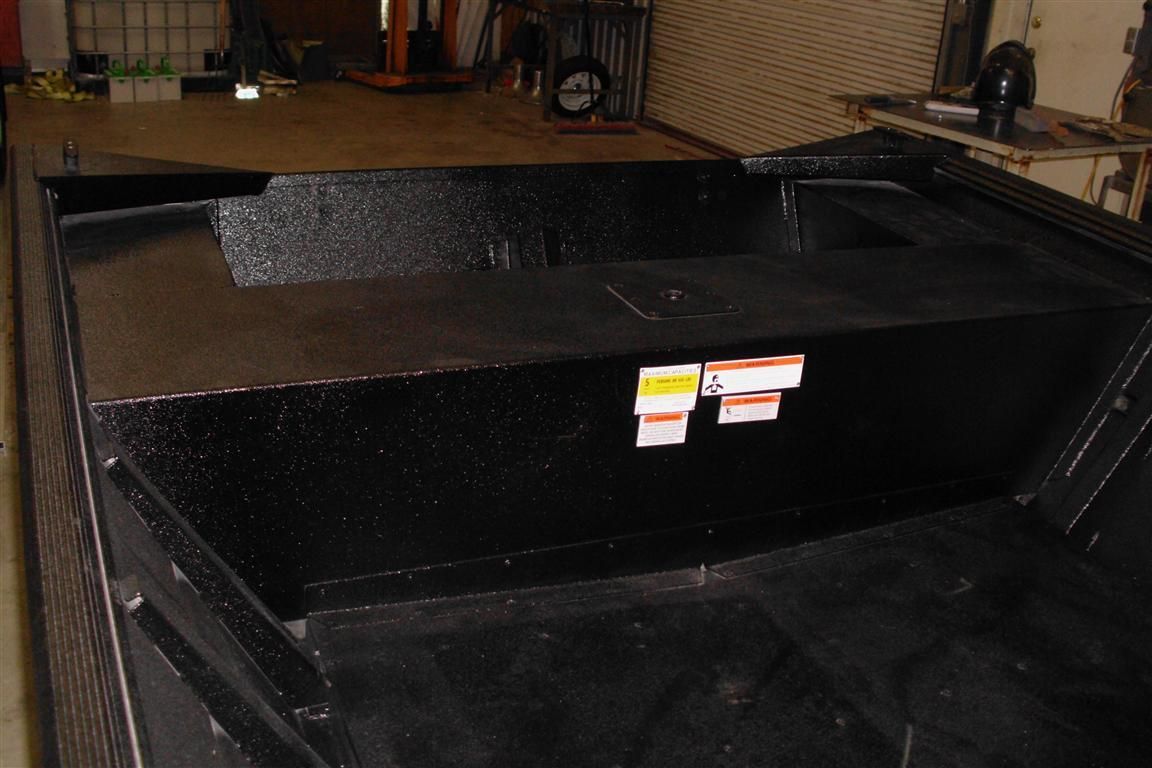 Very first thing we do to a brand new boat is, of course, start cutting it up! Owners wanted to maximize the storage space in this boat, and there is a great amount of wasted space in these bench seats.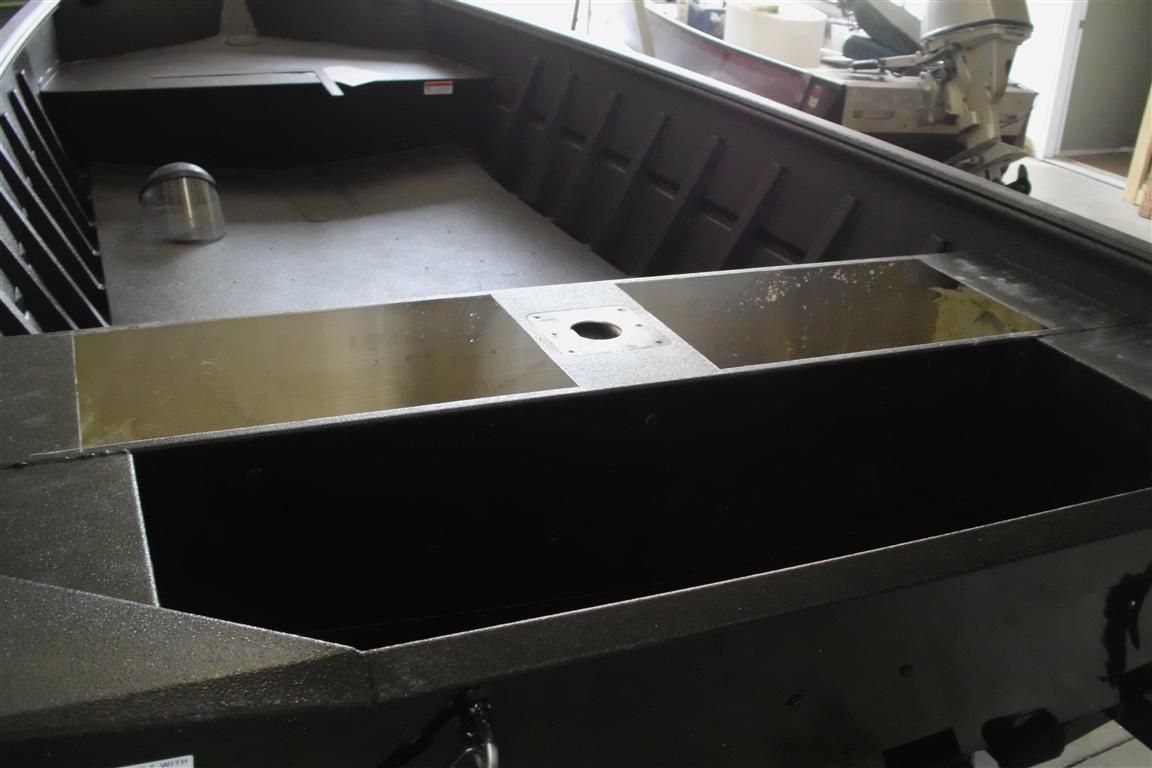 Now we get to play with some sheet metal. 30 gallon livewell, and the start of the rod locker. This rod locker will ultimately fit a dozen rods, with 2/3 of them being 8.5 footers.